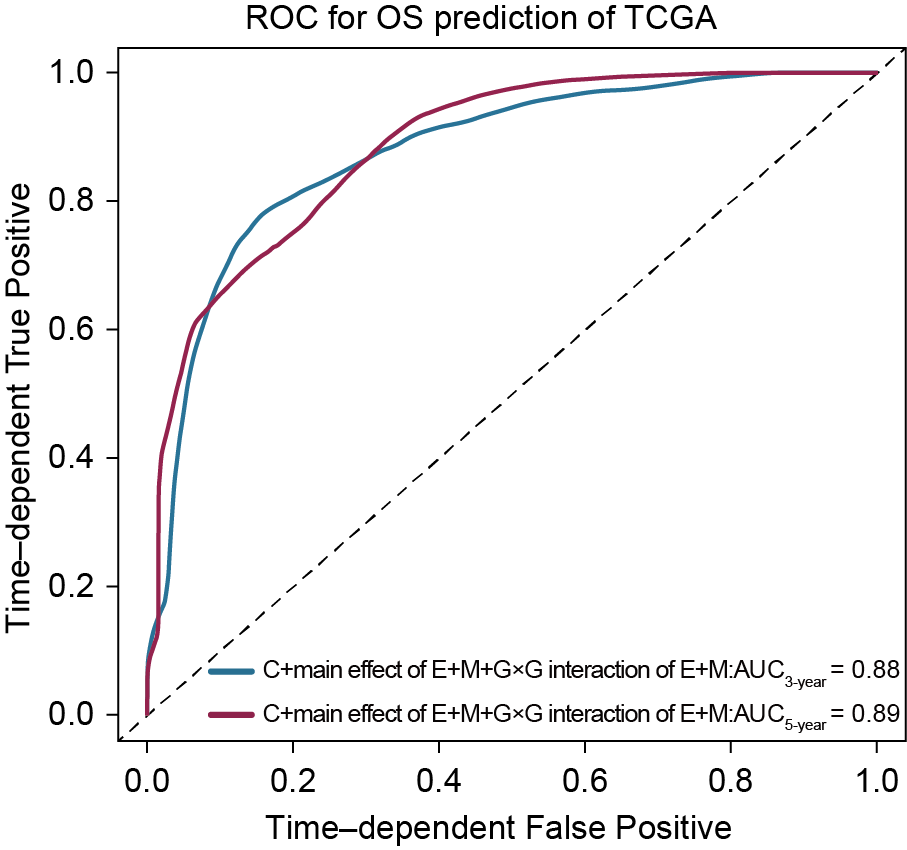 Total Points

36-month survival probability

60-month survival probability
Please point your cursor at the K-M curve to get survival probability and its 95% CI for any specific time point.
Three steps to use Prophet:
Input the corresponding values for demographic and clinical biomarkers (Age, Smoke, Stage, Sex);
Click "Edit score" to input the corresponding values for epigenetic and transcriptional biomarkers;
Wait a few seconds, then see the predictions in the interactive KM plot.
Data sources:
If you use Prophet in your work, please cite:
Zhang R#,*, Chen C#, Dong X#, Shen S, Lai L, He J, You D, Lin L, Zhu Y, Huang H, Chen J, Wei L, Chen X, Li Y, Guo Y, Duan W, Liu L, Su L, Shafer A, Fleischer T, Bjaanæs MM, Karlsson A, Planck M, Wang R, Staaf J, Helland Å, Esteller M, Wei Y*, Chen F*, Christiani DC. Independent validation of early-stage non-small cell lung cancer prognostic scores incorporating epigenetic and transcriptional biomarkers with gene-gene interactions and main effects. Chest. 2020 Aug; 158 (2): 808-819.
Visitor Volume
Record real-time visits to Prophet.
Contact Us
Nanjing Medical University